Winter Uniform
Red blazer sewn with a school badge (P.1-2)
Navy blue blazer sewn with a school badge (P.3-6)
White long-sleeved shirt
Grey shorts
School tie
Grey knee-high socks
Black leather shoes with rubber soles
Grey sweater or vest
If the Cold Weather Warning is issued by the Hong Kong Observatory, students may wear grey long pants, navy blue or black thick jackets to school.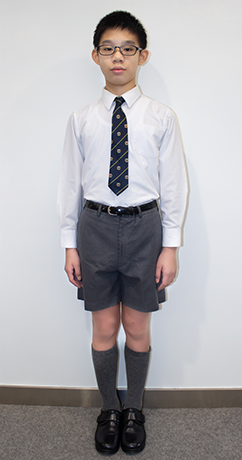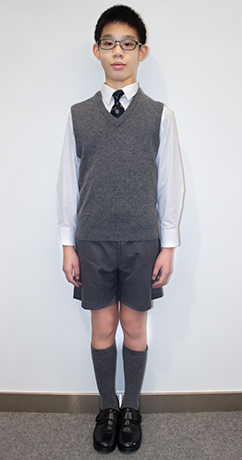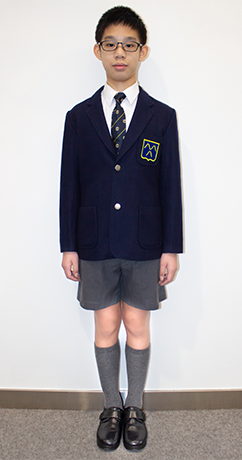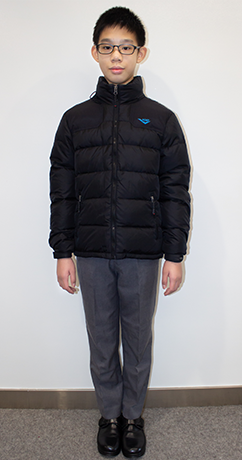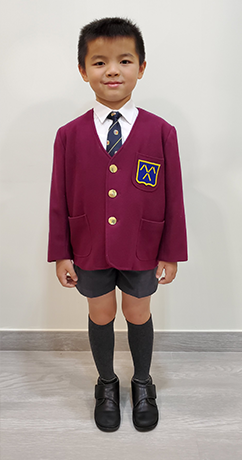 Winter P.E. Uniform
White long-sleeved jacket with polar fleece lining
Red long pants
White long-sleeved collarless sweat shirt
White knee-high socks
White sports shoes
Students must be in P.E. uniform on the school days with P.E. lessons.